Dr. Schoener speaks to INCOSE Chesapeake Chapter and the IEEE PES about the Role of Distributed Power Systems in the U.S. Electricity Sector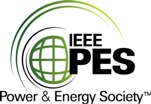 This was a Joint meeting with IEEE Power & Energy Society – Baltimore Chapter
After a wonderful tortilla dinner, the INCOSE Chesapeake Chapter meeting started with many announcements, specially the two new Working Groups which just got started: Dave Fadeley's Systems Engineering – Project Management (SE – PM) Working Group and Alex Pavlak's Future of Energy working group.
Everyone then retired to the Auditorium where the attendees doubled in size to over 40 guests to listen to Dr. Bradley Schoener, the Energy Program Director for The MITRE Corporation, discuss the US power sector undergoing the largest overhaul in its history.
Dr. Schoener receives a rare INCOSE-CC Caffeine Delivery System from our Programs Director, Erik DeVito
This effort to strengthen America's grid has increased attention to Distributed Power Systems (DPS), a combination of distributed generation sources and grid storage. DPS technologies include rooftop solar installations, "microwind" turbines, electrochemical fuel-cell systems, and combined heat and power applications. By using localized sources of generation, electricity consumers in the commercial and residential sectors have an opportunity to bypass the centralized system of generation and dispatch to meet their own electricity needs and play a role in stabilizing and supporting the grid. DPS are also a method for cleaner energy sources to provide a larger share of the electricity mix.
Even though Dr. Schoener finished slightly early he was peppered with enough questions from the audience to take the lecture to its proper stopping time.  The meeting closed with the door prize of Smart Grid: Fundamentals of Design and Analysis by James Momoh being given out to our very own, Dave Fadeley.
Download Dr. Schoener's slides for more information.
Enjoy the pictures from the meeting below: