20 June 2012 (6:00 – 8:00 pm)
Joint IEEE Meeting: The Role of Distributed Power Systems in the U.S. Electricity Sector
Speaker: Bradley Schoener, Ph.D.; Energy Program Director – MITRE Corporation
Presentation: The US power sector is undergoing the largest overhaul in its history. Despite significant public and private investment in large-scale renewable-energy installations and enthusiasm for an electric vehicle fleet, the U.S. grid infrastructure looks very similar to its 19th century design, unsuited for 21st century supplies and demands. The integration of information technology into the power system will also make the electricity supply more vulnerable to network-wide cyber-attacks or infiltration by adversaries. Policymakers have shown increased interest in Distributed Power Systems (DPS), a combination of distributed generation sources and grid storage. DPS technologies include rooftop solar-cell systems, and combined heat and power applications. They also incorporate distributed energy storage systems, including advanced batteries and vehicle to-grid systems. By using localized sources of generation, electricity consumers in the commercial and residential sectors have an opportunity to bypass the centralized system of generation and dispatch and to meet their own electricity needs and play a role in stabilizing and supporting the grid. DPS also has the potential to decrease electricity-supply vulnerability through the "islanding" of generation and distribution.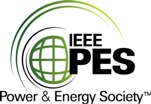 Joint meeting with IEEE Power & Energy Society – Baltimore Chapter
Location: Applied Physics Laboratory, Johns Hopkins University; 11100 Johns Hopkins Rd Laurel MD 20723 (Main Entrance – Lobby 1)
Meal: Soft flour tortillas and corn tortillas; Seasoned ground beef; Sour cream guacamole assorted salsas; and Black Beans and Rice with garden salad dressing, rolls and butter, dessert, coffee and iced tea.
>>Download the Meeting Flyer Here<<
Reservations: Purchase a ticket to this event by Credit card via PayPal, go to our Registration Page
Presentation ONLY: FREE at 7pm in Parsons Auditorium

But please register for Lecture Only Option: There could be a big turnout for this event, for planning purposes please RSVP via our registration webpage even if you don't plan on joining us for dinner.
---
Presidents POV
It's Summer Time, but Systems Engineering Takes No Vacation

It's June and we're quickly approaching the dog days of summer. People are preparing for summer vacations, out on their boats in the bay or looking forward to some relaxing time on the beach. Most of them aren't thinking about INCOSE and the benefits of being a member. The Chesapeake Chapter remains active throughout the summer and I just want to take a few moments here about midway through the year to remind you of the many benefits you should avail yourself of through your INCOSE membership. Our monthly dinner meetings and presentations will certainly keep you abreast of the latest in systems engineering. The Chapter sponsors three Working Groups that include Object Oriented Systems Engineering Methodology, Program Management and Systems Engineering, and Future of Energy. If you're a student we have our new Student Division and don't forget our Student Scholarship Program. Although the Chapter promotes a long list of activities with Industry, Government, and Academia, I believe that there is one benefit that stands out. Being a member of INCOSE provides you an environment that fosters professional development, collaboration and exchange. You will rub shoulders and interface with other systems engineers in the profession. This not only enables collaboration but provides a wealth of opportunity for professional career growth and advancement. We realize that we are part of a larger community of systems engineers solving similar problems. Through INCOSE activities, you can grow your career and learn of opportunities for growth from other members. For example, our certified members are available to advise and mentor our systems engineering colleagues who are considering or applying for systems engineering certification. The Chapter can provide networking to assist members who are without employment or seeking a career transition. So, don't let the dog days of summer get you down. Take advantage of your INCOSE membership and enjoy the many benefits it provides!
Regards,
Dr. Don York, CC President,
don.york@incose.org
---
Announcements

Are you a SEP? Then Save the Date: Aug. 29, 2012
In our last Newsletter we highlighted Erik DeVito's blog post on an important milestone in the INCOSE Certification Program which surpassed 1,000 certifications late last year. For the past two years our chapter has been celebrating those who have an INCOSE certification at the beautiful Engineers Club of Baltimore. This year will be no different. So mark your calendars now and SAVE THE DATE: Aug. 29, 2012. Plan to be there.
Read about and see pictures from the last two galas:
---
Two new Working Groups have been started
Now is the time to get involved!

1) Future of Energy working group
Dr. Alex Pavlak is setting up a Future of Energy (FoE) working group. A paper to he will be presenting at IS2012 in Rome this July describes the task, a classic concept definition phase.

The proposed effort is unique in two respects. First it will focus on whole systems, the delivery of energy that is cheap safe sustainable and secure. Second it will focus on the destination, the long term goal. Given what is known today, what would post fossil fuel energy systems look like. The product will be technically feasible alternatives. Through publications and lectures, the FoE working group will raise public awareness of these factual constraints on social value choices.
If you are interested in participating, please email Dr. Pavalak at alex@pavlak.net.

2) Systems Engineering – Project Management (SE – PM) Working Group
Dave Fadeley, ESEP, is forming a Systems Engineering – Project Management (SE – PM) Working Group with the intent of working with PMI Baltimore chapter members in order to enhance overall program success through the improved integration of practices between the two communities. At the international level, INCOSE and PMI have jointly released a statement "PMI and INCOSE Align to Help Organizations Improve Program Success" in September 2011 outlining the partnership and have also produced a white paper, "Toward a New Mindset: Bridging the Gap between Program Management and Systems Engineering". If you are interested in participating, please send Mr. Fadeley an email at dbfadeley@verizon.net.
---
Contribute to our Blog
Got a thought on Systems Engineering? Well tell us about it!
By Somebody

Have you ever read an article in the newspaper, magazine or favorite web-site and said, "Wow! What a great example of Systems Engineering." or "Wow! What a great example of how Systems Engineering is needed." Well, now you have an outlet for you observation. Send us your article and we'll give you a byline (yes you'll see your name in print). So join our blog team. To get an idea of what we're looking for, please read our articles at our blog. Thanks in advance.

Paul Martin, ESEP,
INCOSE-CC Communications Director

paul.martin@incose.org
---
Did You Miss Last Month?
Engineering Challenges and Scientific Capabilities of the James Webb Space Telescope
JWST will enable scientist to explore the Birth of Stars and Planetary Systems
On 16 May 2012, the INCOSE Chesapeake Chapter was very fortunate to have a prestigious speaker for its monthly dinner meeting: Dr. John C. Mather, Nobel Laureate and Senior Astrophysicist at NASA Goddard. Dr. Mather drew a large crowd to the JHU APL auditorium to listen to his presentation on the James Webb Space Telescope (JWST) and its associated capabilities and challenges. While discussing the telescope's capabilities, many comparisons were made between the JWST and the Hubble Telescope, especially in regards to the technology advancements that allow the JWST to outperform its predecessor.
>>Check out the complete write-up on the event as well as Dr. Mather's presentation..>>
---
This Newsletter is to serve our members and is open to all for contributions. Do you have an interesting idea for an article? A review of a new book related to engineering? Let us know. We'd love to hear about. It may wind up in a future issue of our Newsletter.
---
This is the monthly newsletter for INCOSE Chesapeake, a local chapter of INCOSE International. We are a not-for-profit organization dedicated to providing a forum for professionals practicing the art and science of Systems Engineering in the Northern & Central Maryland & Southern Pennsylvania area.
---
Mark your Calendars with these upcoming events:
Wednesday, July 18, 2012
Systems Engineering Contributions to the Next Generation Air Transportation System

Dr. W. Clifton Baldwin, PMP, ESEP
---

July 9 -12, 2012: 22nd Annual INCOSE International Symposium in Rome
---
The Chesapeake Chapter is always looking for volunteers to speak at our upcoming meetings! Please contact our 2012 Programs Director, Mr. Erik DeVito, if you would like the opportunity to speak or can recommend someone.
---
The Chesapeake Chapter of INCOSE is proud to recognize the following organizations for sponsoring our endeavors to expanding the understanding and appreciation of Systems Engineering in the local area:
---
---
Discover Systems Engineering

Read the current issue free on-line for a limited time:
Click Here
Copyright (c) 2011 Wiley Periodicals, Inc., A Wiley Company
As a member of INCOSE you have online Access to the current and past issues of The Journal of Systems Engineering via the Wiley InterScience site. Search the archives and download papers of interest. Registration on the Wiley site is required. Instructions for accessing the SE Journal can be found in INCOSE Connect
With Connect you can also download INSIGHT April 2012, Vol 15 – Issue 1
Special Feature: Meet the INCOSE Authors
Click on image above and Log-In today.
---
Nicholas Battaglia RDECOM

Joseph Dougherty NGC
Kurt Lorenz Booz Allen Hamilton
John Maguire QED Systems, LLC
Jared Moon Raytheon Solipsys
Doug Moss
Matt Torpey Northrop Grumman
We welcome our latest new members. We look forward to seeing you at our meetings and tutorials.